You want to have a complete Italian food experience bursting with savoury of sour-sweet taste of tomatoes, freshness of basil leaves, ungreased oil, and chunkiness of olives however you cannot go to Italy, and sadly, your pocket is crying out for help? Well, you don't have to worry. You can still experience in Singapore Italian food that will make you and your wallet satisfied.
1. BURRATA
Are you a cheese-lover? Well if yes, then Burrata is what you want. It is a dish made up of cheese rolled out to create a ball-form. It is filled with fresh cream together with ritagali and wrapped over by asphodel, an Italian plant. With only $16, you can now enjoy your every bite that burst into your mouth.
2.
SPAGHETTI ALLE VONGOLE
Clams and strings all the way! Looking for some seafood pasta? Indulge in the goodness of Spaghetti Alle Vongole. A pasta made out of tomatoes, fresh basil, oil, parsley and a splash of white wine. Be delighted by this dish with only $17.
Yes! Our all-time favourite flat bread, topped with overloaded toppings-olives, green pepper, beef combined with tomato sauce, can also be enjoyed at an affordable price. Located in Tanglin Mall estate with a price range starting at $12 (12-inch).
4.
SEAFOOD MARINARA PASTA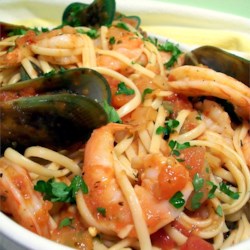 Oozing with herbs and different seafood toppings – shrimps, mollusks and clams mixed with pasta and tomato sauce, this dish will surely satisfy your seafood craving. For only $14, experience the flavor of the sea.
Carbonara is one of the popular Italian dish that the world indulge today. With its signature creaminess plus the meatiness of bacon, the dash of black pepper and cheese, everyone will surely love this cuisine. You can find some restaurants that offer this dish at a reasonable price of $15.
Discover a sandwich cooked in a grilled way. It is made up of bread with salami, egg, cheese and mortadella. You can choose with different variants like prosciutto panini ($16), bacon & egg panini ($14) and duck confit panini ($19). So go on and munch in on this food served straight from the oven.
One of the simplest dish to prepare is Aglio Olio or known as Garlic and Oil. It's usually made up of few ingredients – olive oil, garlic, and spray of black pepper but wait there's more. You can also add up mushroom to the family. Mushroom Aglio Olio is only one of the different varieties of Aglio Olio found on some restaurants. Get it for only $14.
Panna Cotta is an Italian dessert made up of egg white, cream and honey. It is best served with fruits like strawberry and blue berry, chocolate syrup, and caramel. With its soft structure and perfect sweetness, your sweet-tooth will find satisfaction. It is available at a regular price of $12.50.
Isn't it Japanese? If your answer is yes, probably you're wrong. Tiramisu is an Italian dessert which literally means "pick or lift me up". The mixing taste of coffee, mascarpone cheese, and cocoa make this dessert tempting. So don't stop yourself and grab it for a low price of $12.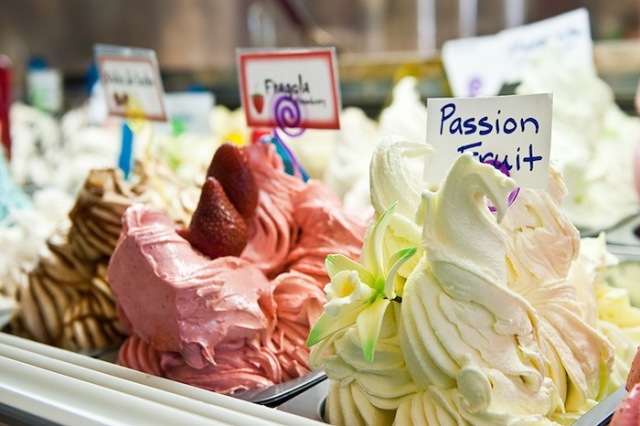 If you want a less-fat dessert, Gelato is what you are looking for. Relax yourself with this milky cool treat for just a price of $3 per 2 scoops.